This is my little set up.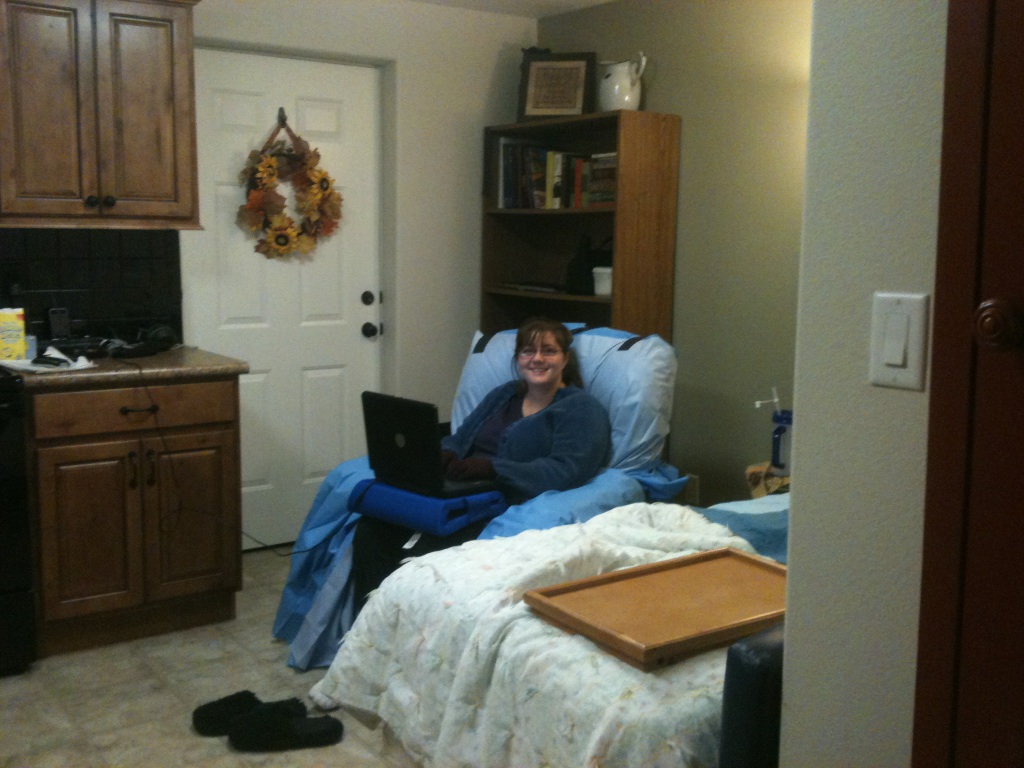 Today was better.  Lot's of video chats and I'm so grateful that Josh is doing better today!  Thank you for your prayers, he needs it, we all need it.  I feel great and went on two walks and LOVED it!  The fresh air was so wonderful and the crisp fall weather was a treat.  I plan to spend more time outside tomorrow.  I didn't expect to feel well during this time.  It's both good and a tiny bit bad.  I feel well and I am not suffering – GOOD, but then I start feeling idle and useless – tiny bit bad.  So I need to focus on all the things I can do.  Tomorrow I'm going to get back to indexing records on FamilySearch.org.  It's been years since I did any of that.  I need to have a way to serve the Lord tomorrow.  It will be weeks before I can return to church.  Service will feel good tomorrow.
Today's blessing:  SUNSHINE and crisp air!!!
Love,
Julie