Yesterday and today have been similar:  study, eat, drink ridiculous amounts of water, chew lots of gum and suck on sour candy (to keep my salivary glands cleared out so the radioiodine doesn't collect there – I'm planning a strike against gum and sour things after this), projects and a LONG WALK was the highlight of each day!  Amy stopped by after work Saturday and she and I walked and walked and talked and talked.  It was so good for so many reasons.  I loved hanging out with her.  We are both out of the house now but our schedules and responsibilities are so different that it's hard to get good quality time with each other.  It was so great to talk with her.  Then today it was Michael's turn to take me for a long walk and talk.  I seriously love that all my siblings are basically grown up.  It's so different now.  The last time I lived at this house Michael was 7 and Amy was 9.  I have children that are 8, 5, and 1 1/2, our lives have all changed so much in the last 10 years and it's fun in a totally new way to hang out with them now.
Anyway, I actually had a few symptoms of being sick today, WEIRD.  I have just been sailing through this so well it kind of caught me off guard.  Lame huh, I shouldn't have been so surprised.  I had slight tenderness in my neck and glands and tear ducts through the evening last night and some this afternoon.  I actually started getting nauseated and felt a little worried it was going to get worse but then I realized I was only hungry.  I ate and it went away.  I'm so glad I had a touch of symptoms today because it humbled me to remember most people going through this feel terrible and are ill.  I guess I should remember that my body was really sick and I can't just expect all of this to be easy just because the cancer is gone.   I do however thank Heavenly Father multiple times a day for all my blessings especially the blessing of feeling well right now.
I know I am being aided by all your faithful prayers and support.  I feel it all around me.  I recall a similar feeling just after my brother died and I knew there were many praying for our family and a few months later as everything had settled out I could actually feel that it was time for many of those praying to shift their prayers and support to others in need.  I felt a difference and remembered a prompting telling me that it was good all those people were praying for all of us because we needed to be carried through the roughest part but it was time for me to learn to stand on my own strong foundation.  I needed to stabilize of my own strength and reliance on my Savior.  What a beautiful experience.  There were times I think I was rather grumpy about it and longed for the faith of others to lift me up again but in the long run I stabilized, built out my foundation, adjusted and learned lessons critical to my eternal progression.
Now I am being lifted up again.  I  need all the strength available for myself and my family.  We FEEL you lifting us up by your faith and I thank you.  Our troubled waters are rushing by under our feet without carrying us away because of you and the power and love of our Savior.  He knows of your love and faith and has granted us miracles.  I look forward to seeing just how much better my foundation will be after all of this is done.  The Lord has blessed me so much and I am excited to see what fruits will come of all this.
Now some pictures:
Did you know its hard to take a good picture in a mirror or by yourself? Ya, it's hard.  I do LOVE the new cut!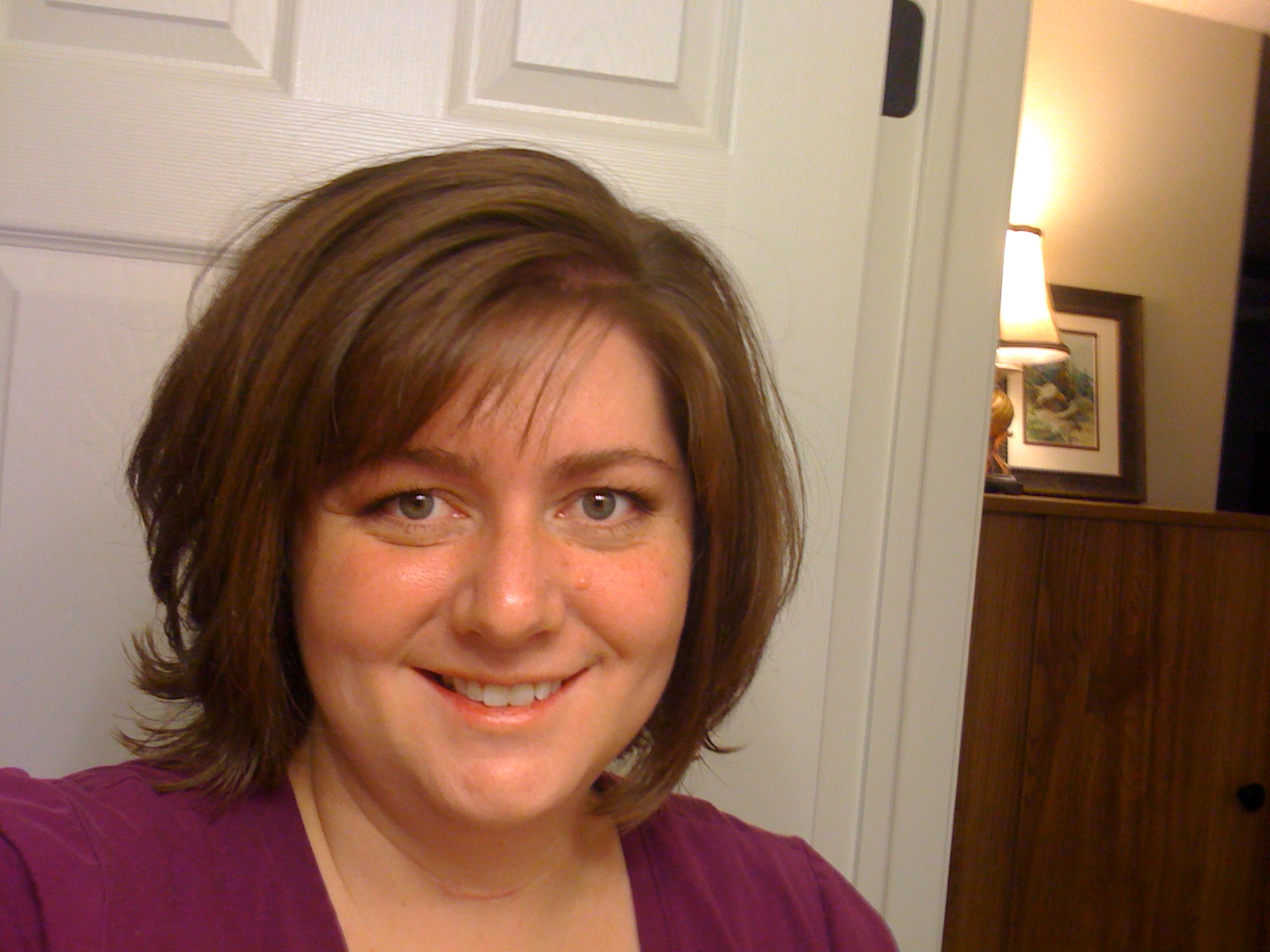 Props to Haley for the super cute cut and being willing to let me in your house. THANKS!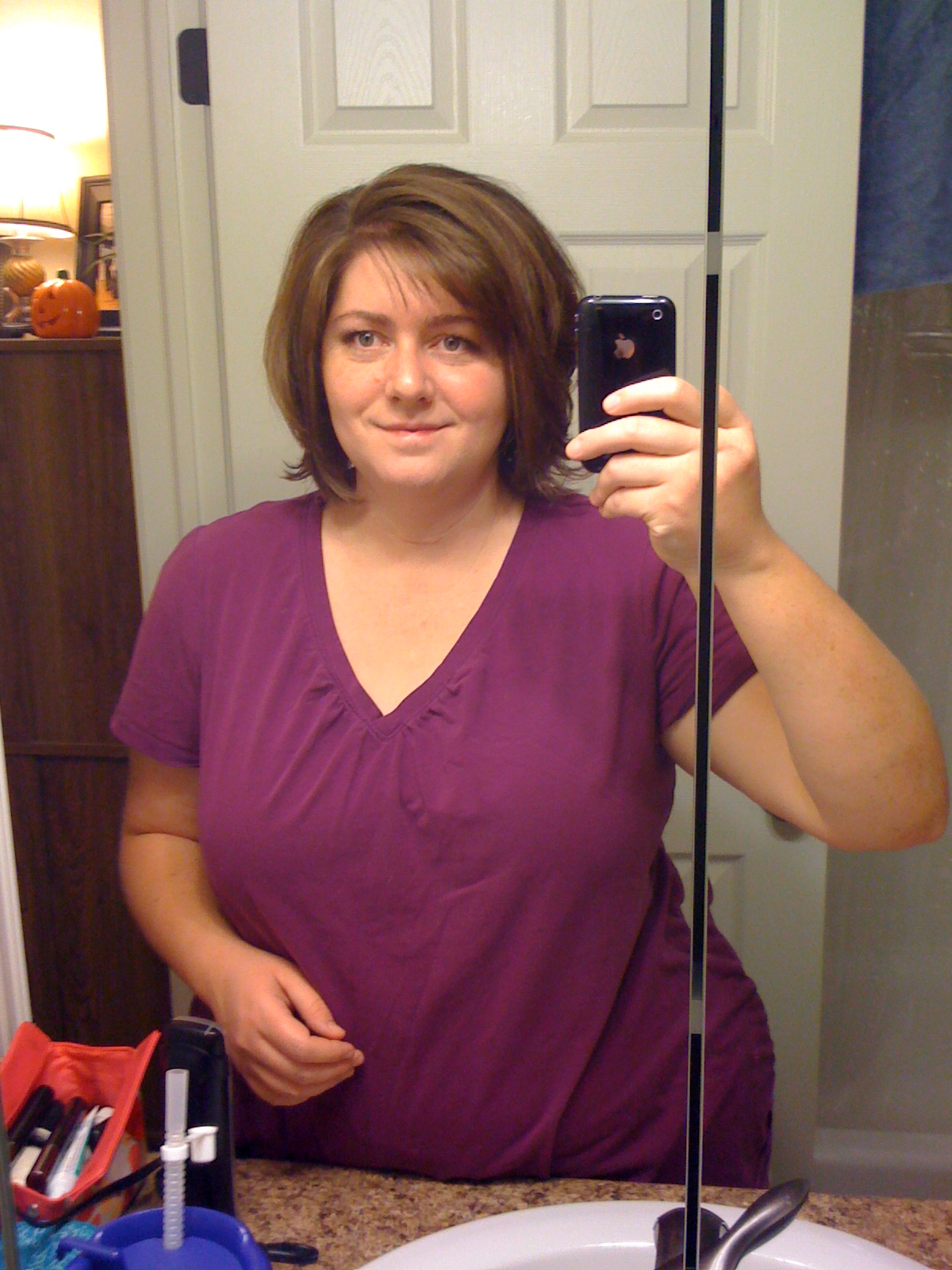 My little set-up and some things I've been working on.